About Us
Driven by a Passion for Fine Winemaking
Our FOUNDATION
A Bold Legacy, A Bright Future
We consider ourselves winegrowers with profound respect for the land. We produce single-vineyard Pinot Noirs of immense depth, elegant structure, and exceptional longevity.
But we are more than a collection of stellar vineyard sites and outstanding wines. We are groundbreakers, who believe not only in paving the way for the next generation, but also in making that path easier to navigate.
I believe we are connected by the passion for what goes in the bottle and the route by which it gets there. I feel compelled to ignite and impart that knowledge to the next generation.
— Nicole Carter, President
Our Leadership
Dedicated and Collaborative
Since 1970, Merry Edwards has been considered a trailblazer whose contributions have helped shape the American wine industry. Today her legacy carries on—Winemaker Heidi von der Mehden and Winery President Nicole Carter honor her accomplishments every day, sharing Merry's fierce determination and uncompromising commitment to quality. This is a workplace where everyone is encouraged to succeed.
Heidi von der Mehden
Winemaker
A Sonoma County native and trained scientist who spent more than two years in the Peace Corps in Africa, Heidi is both determined and open-minded in her approach. After receiving a degree in chemistry from Santa Clara University in 1997 and teaching high school chemistry in Tanzania, she returned to Sonoma County to work as a lab technician and then enologist for Kenwood Vineyards. After three years as assistant winemaker at Mauritson Winery, Heidi jumped at the opportunity to work with Richard Arrowood as associate winemaker in 2007 before taking over as winemaker in 2010. Five years later, Merry tapped Heidi as her successor, and the two worked side by side until Merry's retirement in 2020.
Nicole Carter
President
As President of Roederer Collection USA (Merry Edwards Winery in the Russian River Valley; Diamond Creek Vineyards in the Napa Valley; and Roederer Estate, Domaine Anderson and Scharffenberger Cellars in the Anderson Valley), Nicole is responsible for all aspects of the operations at all five properties. She has more than 20 years of marketing, winemaking and viticulture, sales, and export experience, including most recently serving as the Chief Marketing Officer and Director of Winemaking for Hess Family Wine Estates. Nicole spent 18 years with Treasury Wine Estates in several global marketing and public relations roles. She is a Certified Specialist of Wine and holds additional certifications from the Court of Master Sommeliers, the Wine and Spirits Education Trust and the Culinary Institute of America Wine School in Napa Valley.
Merry Edwards
Founder
Merry is a California winemaking legend who has left an indelible mark on the American wine industry. Her first foray into winemaking was as an amateur in 1970, under her Merry Vintners label, when she was working toward her bachelor of science degree in physiology at UC Berkeley. After earning her master's degree in food science with an emphasis in enology from UC Davis, Merry worked as winemaker for multiple brands, including Mount Eden and Matanzas Creek, and consulted for dozens of wineries. During this time, she was integral in putting Russian River Pinot Noir on the map. It wasn't until 1997 that Merry launched Merry Edwards Winery and Vineyards, and much critical acclaim followed. After 47 vintages as a winemaker, Merry retired in February 2020. Today Merry Edwards Winery continues to farm the vineyard ranch at Merry's home under her careful eye.
Our Team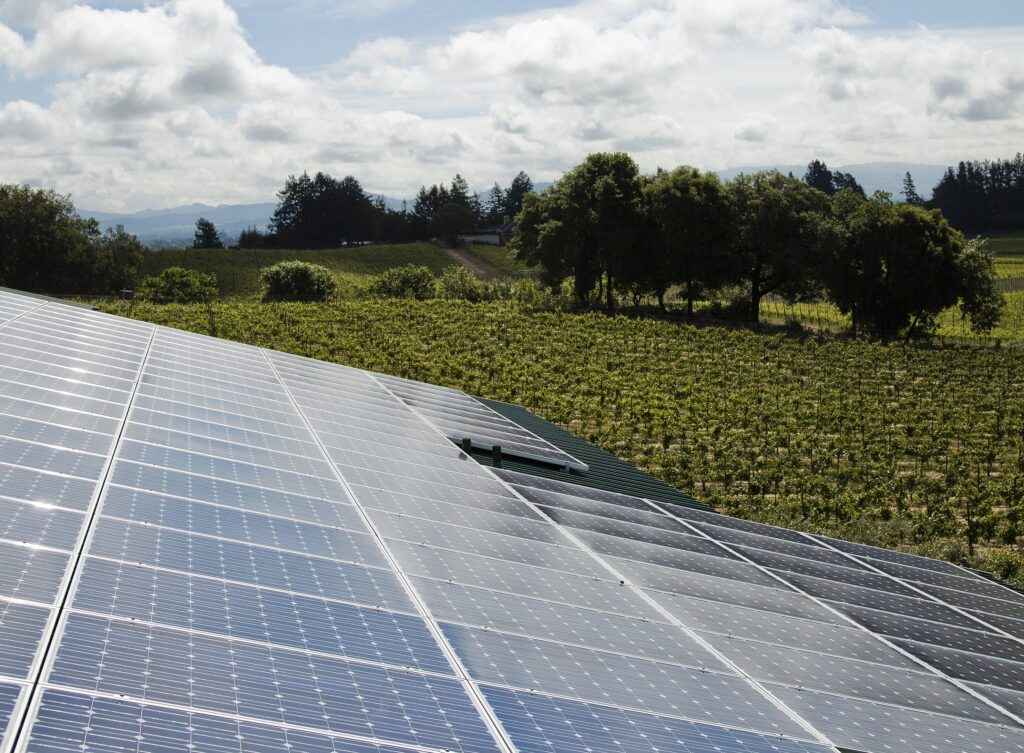 We're All in This Together
Our Sustainability Initiatives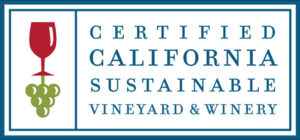 Sustainability can be measured in broad strokes as well as small actions. Our winery and all of our vineyards are Certified California Sustainable. Solar panels provide a large share of the winery's electricity. Our parking lot is paved in permeable concrete so excess rainfall helps replenish groundwater and prevent erosion. On a smaller scale, but equally important, our Sustainability Team meets on a regular basis to evaluate and implement ideas to constantly advance our sustainability goals. Some recent improvements have led to significantly reduced paper use, the installation of LED lighting, and the planting of native, pollinator-friendly landscaping. It is work we do to continue our winery's enduring commitment to being green, because it is good business and the right thing to do. Keep an eye on our social media channels, where we share our sustainability efforts, challenges and triumphs.
Read the Latest