Winemaking
Alluring. Powerful. Original.
Intensely aromatic and powerfully structured, with satiny mouthfeel, the Merry Edwards style is uniquely complex. It takes meticulous attention to detail, from the vineyard to the cellar, to achieve this.
— Heidi von der Mehden, Winemaker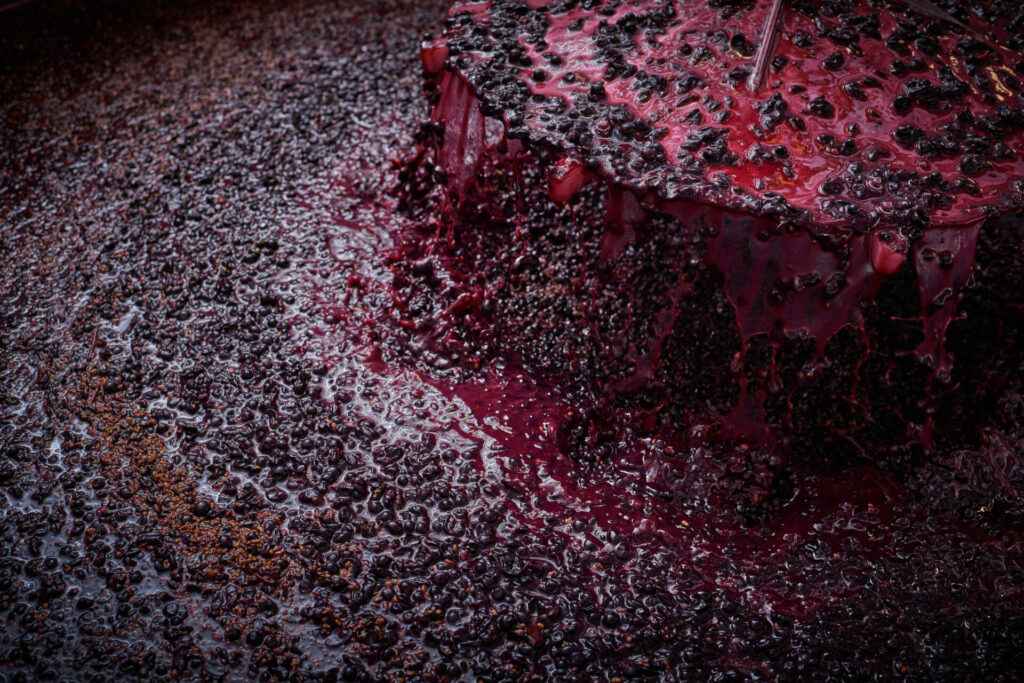 Aromatics & Flavor
Whether red or white, Merry Edwards wines are renowned for their heady perfume and rich flavor. These come from the vineyard, where we open up the canopy to favor more sunlight, and the winery, where we favor hot fermentations, frequent punchdowns, and délestage (repeated maceration) for maximum extraction.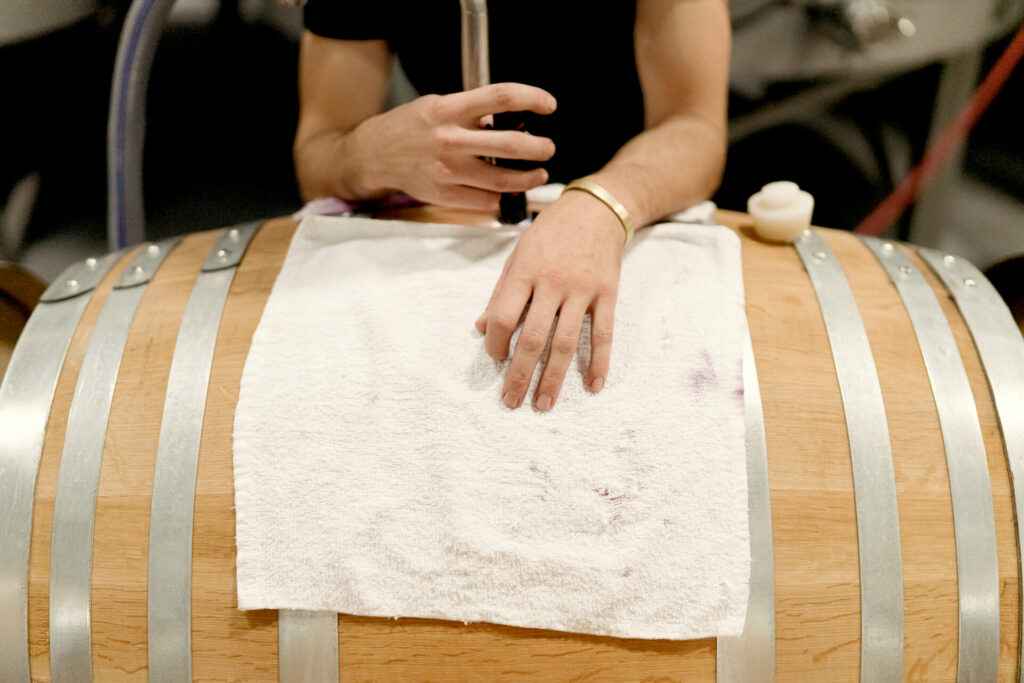 Texture
Wine appreciation goes beyond aromas and flavors. Our structured Pinot Noirs are notable for their firm tannins as well as their remarkable silkiness on the palate. Our Sauvignon Blanc ferments in barrels, and Heidi employs a twice-weekly lees-stirring regime, which produces an unusually sumptuous texture.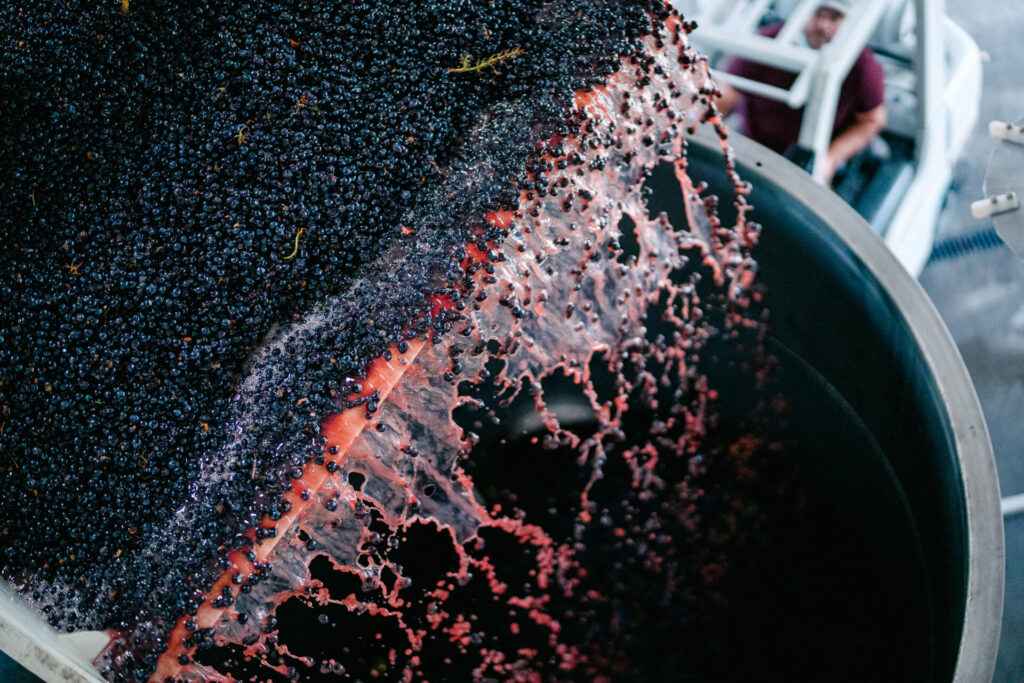 Color & Style
Merry always said that wine should "look delicious." She selected small-berried vine clones (cultivars) to optimize skin-to-juice ratio. In the winery, we pull as much pigment as possible from those skins via lengthy cold soaks. The result: gorgeous, saturated, jewel-toned color that makes a memorable first impression.